Building a Better World, One Block at a Time
Infrastructure projects can be economically transformative.
Humanitarian and Economic Outcomes of Infrastructure Investments:
Improves standard of living
Increases productivity
Creates new business opportunities
Raises gross domestic product (GDP)
> $14.1 T
Global Construction & Infrastructure Pipeline (Trimetric 2017) BuildCoin is a blockchain-enabled solution that offers transparency and immutability, process integrity and disintermediation, lower costs and faster transactions, and access to high-quality data to everyone.

Benefits of the BuildCoin Ecosystem at Work
Transparency
and Immutability
As a shared database, information is readily available to all parties involved in a transaction with maximum transparency. The immutability of data makes it even more trustworthy as well. Once data is created, it can't be deleted or altered.
Process Integrity and
Disintermediation
The parties in any transaction will know that everything will be done exactly as the agreed upon protocol dictates. Readily available and trustworthy data also eliminates any need for intermediation by a third party.
Lower Costs and
Faster Transactions
Blockchains can cut overall transaction cost and times by eliminating the overhead costs of exchanging assets and the involvement of third-party intermediaries.
Access to
High‑Quality Data
All parties involved in a transaction will have accurate, timely, consistent and complete data they need to know to make a well informed decision.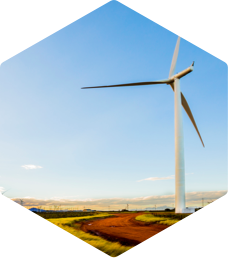 The BuildCoin Ecosystem
The BuildCoin Ecosystem modernizes infrastructure project origination and development by methodically executing business and technological processes.
Comprised of six interoperable "engines,"— each performs a specific function for blockchain smart contract applications.
Origination Engine
Speeds Projects from Conception to Reality
---
Prioritizes the projects then removes the bureaucratic and budgetary roadblocks to create bankable projects.
CROWDFUNDING ENGINE
Kick-starts Complex Capital-intensive Projects
---
Enables innovative access to capital for projects and creates a liquid token for each project.
Payments Engine
Reduces Payment Processing Times, Improves Cash Flow

---
Automates payment processes, validates work, and releases contractor liens using smart contracts.
Performance Engine
Powers Distributed Ledger for Ecosystem Transparency and Accountability
---
Tracks and consolidates data related to the execution of a projects for investors and other stakeholders.
Reputation Engine
Predicts Today's Performance on Past Performance

---
Calculates score for a project developer provides insights into project histories.
Rewards Engine
Motivates ecosystem participant performance
---
Offers incentives and rewards to encourage adoption and participation in the ecosystem.